Mobility/transport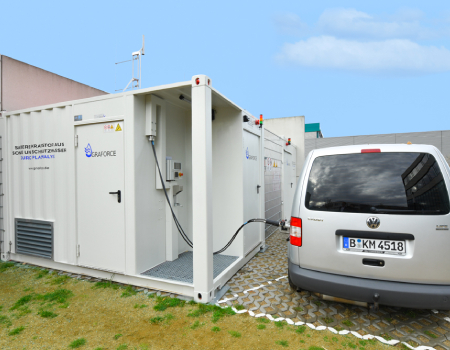 Graforce's Power-to-Gas (PtG) systems generate green hydrogen and climate-neutral, synthetic methane gas using solar or wind power. At the customer's request, both gases can be mixed in different ratios in our tank system.
This results in natural gas/HCNG that can be used in existing technologies and systems, depending on country-specific regulations. This can be used to refuel modern natural gas vehicles, but also to operate combined heat and power plants and gas turbines, in order to generate heat and electricity.
This reduces pollutant emissions (CO2, CO, HC) by 20 to 60 percent. Nitrogen oxide emissions are also reduced by up to 60 percent.
Would you like to find out everything there is to know about the various possible uses of plasmalysis in the energy sector? We would be happy to advise you, on custom adaptations as well.